May 14th, 2014
Alongside the HOPV 2014 conference, Solaronix held yesterday a press conference at the SwissTech Convention Center, in front of a diverse floor of architects, investors, scientists, engineers, and technology enthusiasts.
During his talk "When Solar Energy Enters Your Innovation", our CEO Toby Meyer exposed the photovoltaic solutions offered by Solaronix, and showed how our expertise with the technology opens up new possibilities.
One can imagine integrating Dye Solar Cells into the fields of architecture and urban planning, to various industries, and to other high technologies.
By combining transparency, colors, and elegance, our solar cells can transform products, giving them a dynamic and exclusive character.
The venue of the conference was not selected by chance.
The SwissTech Convention Center was officially inaugurated 3 April 2014 on the campus of EPFL.
We are proud to have produced the multicolored photovoltaic facade mounted on the western wall of this architectural masterpiece.
This exclusive realization illustrates brilliantly what the technology is capable of in terms of building integration.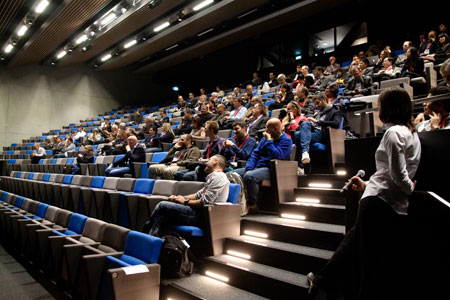 We had also planned for a little surprise.
The press conference culminated with the exhibition of the Current Table, delivered just in time from Marjan van Aubel's workshop in London.
This fabulous and futuristic piece of furniture design makes use of Solaronix' solar panels.
Its glass surface remains transparent while also harvesting ambient light.
The integrated USB ports allow then to recharge autonomously devices like smartphones.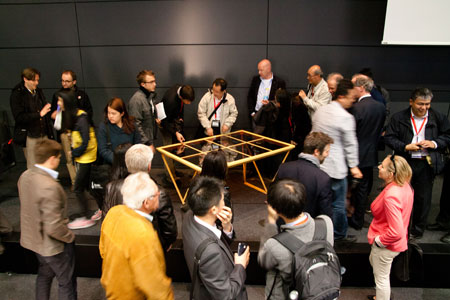 We are very thankful to all the attendees who shown by their presence an interest for our photovoltaic technology, thank you all.
The Solaronix Team
Download the press kit: Press Kit (french)
Marjan van Aubel: Current Table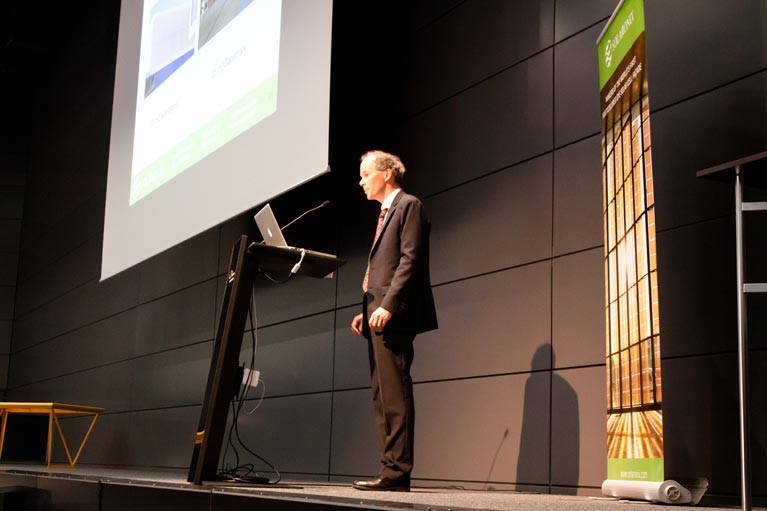 Hear From Us
Get updated a few times per year with important news and product releases.
Thank you!
We sent a confirmation to .
Please check your mailbox and follow the validation link given in this message.
Please check your email address.
No worries, we won't share your address anywhere else, and you can easily opt out whenever you like.
Press
Visit our press corner to get all of our company information.