April 24th, 2014
If you're in the Dye Solar Cell community, chances are you already know about the Hybrid Inorganic-Organic Photovoltaics conference (HOPV).
Since 2009, the congress has grown strong reputation, and gathers every year renowned scientists working in that field.
It's the event Dye Solar Cell professionals cannot miss. Solaronix has sponsored all HOPV events since the beginning, and 2014 will be no exception to that.
This year is also special. The conference will be held in Switzerland, near Solaronix' headquarters, in the all-new SwissTech Convention Center in EPFL.
This futuristic building inaugurated in April hosts the world's first multicolored Dye Solar Cell façade made by Solaronix.
You've got it, we are making things big this year. Come to visit our exhibition booth during the conference, and discover all those great things we are thrilled to show you:
the solar panels built for the SwissTech Convention Center,
the solar-powered autonomous luminescent furniture installed on EPFL campus,
the Current Table, by Marjan van Aubel, the interior furniture charging electronic devices with Solar energy,
and, our new table-top affordable solar simulator specially designed for the lab.
Take the opportunity to meet with our staff, let us know about your needs, questions, or comments. Your feedback is invaluable to us.
See you soon !

The Solaronix Team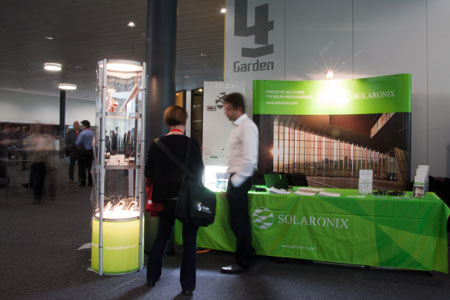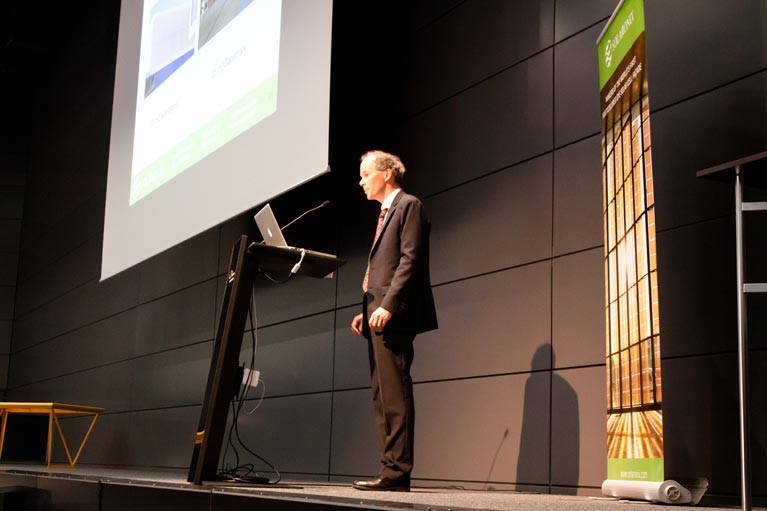 Hear From Us
Get updated a few times per year with important news and product releases.
Thank you!
We sent a confirmation to .
Please check your mailbox and follow the validation link given in this message.
Please check your email address.
No worries, we won't share your address anywhere else, and you can easily opt out whenever you like.
Press
Visit our press corner to get all of our company information.