June 2nd, 2014
On June 1st 2014, Solaronix and EPFL Prof. Grätzel's Laboratory of Photonics and Interfaces (LPI) started together a CTI-sponsored project aiming at efficient and low-cost Perovskite Solar Cells, a novel breed of hybrid photovoltaic technology which efficiency recently soared up in the scientific literature.
Such projects sponsored by the Swiss Commission for Technology and Innovation (CTI) intends to encourage small and medium enterprises to innovate through research and development in partnership with public research institutes. Solaronix' constant strive for better and cheaper solar energy, as well as LPI's expertise in this field, make it an ideal association for a CTI project.
Solaronix' long term mastery of nano-particle synthesis, ink formulation, and printing techniques for the deposition of micron-thin active materials, will be put to good use for the fabrication of Perovskite Solar Cells. On the other hand, LPI's proficiency in new material discovery and characterization, mechanism elucidation, and world renowned ability to break solar cell efficiency records, is undoubtably the best asset to the collaboration that could ever be. Both entities have spent more than 15 years developing Dye Solar Cells, from which the newer Perovskite Solar Cells inherit a number of ingredients and manufacturing techniques.
Last year, MIT Technology Review writes:
"The material is dirt cheap," says Michael Grätzel, who is famous within the solar industry for inventing a type of solar cell that bears his name. His group has produced the most efficient perovskite solar cells so far—they convert 15 percent of the energy in sunlight into electricity, far more than other cheap-to-make solar cells.
Indeed, Perovskite Solar Cells rely on a simple light absorbing material having a crystalline structure common to natural mineral calcium titanate. Fewer than a gram per square meter of this material is sufficient to convert sunlight to electricity with unprecedented efficiencies for thin-film solar cells. Perovskite Solar Cells unarguably open the path to efficient and low-cost third generation photovoltaics.
This 24 month long project will lead Solaronix and LPI to demonstrate the feasibility of industry compliant Perovskite Solar Cells built on affordable yet efficient materials, utilizing inexpensive manufacturing processes.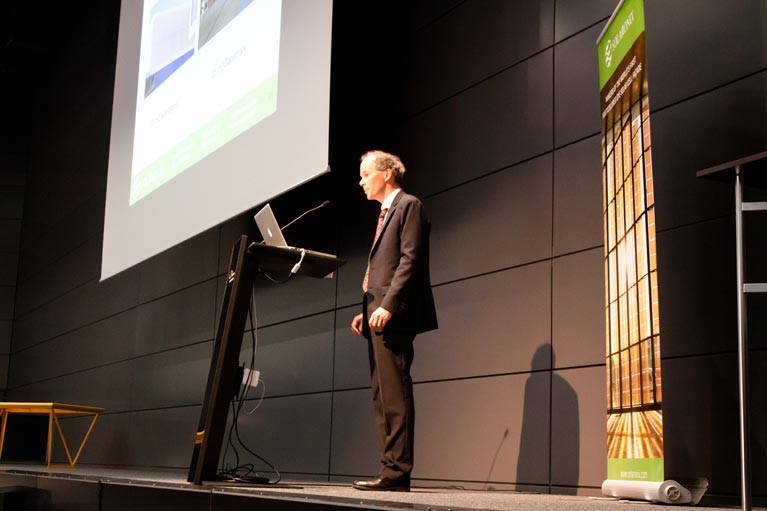 Hear From Us
Get updated a few times per year with important news and product releases.
Thank you!
We sent a confirmation to .
Please check your mailbox and follow the validation link given in this message.
Please check your email address.
No worries, we won't share your address anywhere else, and you can easily opt out whenever you like.
Press
Visit our press corner to get all of our company information.