April 9th, 2014
On April 10th & 11th will be held the 12th National Photovoltaic Symposium.
This event is organized by Swissolar, the association of solar professionals committed to supporting the rapid growth of the use of solar energy in Switzerland.
The summit will highlight political and economical aspects for a rapid expansion of the photovoltaic marked in the country, but also discuss the impact on the grid, and the different technologies to be put in use.
An exhibition will take place in addition the conference talks, and Solaronix will hold a booth alongside other Swiss PV professionals.
You are cordially invited to meet us there, we will be presenting our novel colored and transparent Dye Solar Cell panels.
The 12th National Photovoltaic Symposium is the first congress to be hosted in the SwissTech Convention Center.
The prestigious building located on EPFL campus, freshly inaugurated, notably features the world's first multi-colored Dye Solar Cell façade made by Solaronix.
Meet you there,

The Solaronix Team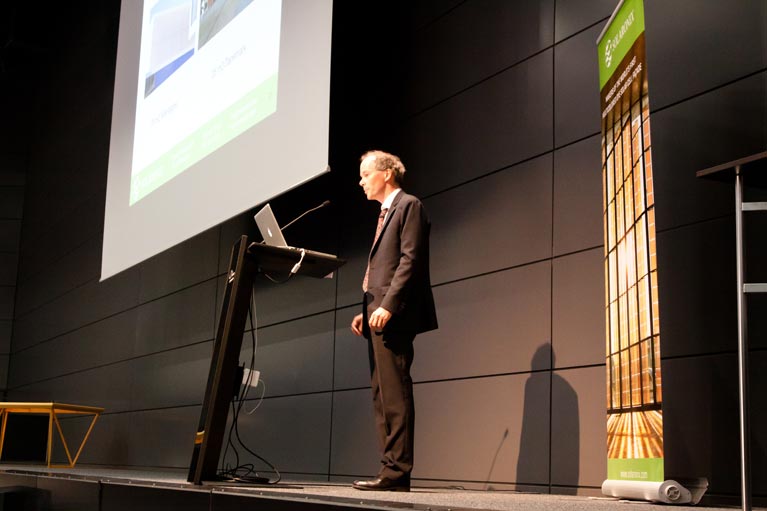 Hear From Us
Get updated a few times per year with important news and product releases.
Thank you!
We sent a confirmation to .
Please check your mailbox and follow the validation link given in this message.
Please check your email address.
No worries, we won't share your address anywhere else, and you can easily opt out whenever you like.
Press
Visit our press corner to get all of our company information.