April 3rd, 2014
Last night was inaugurated the SwissTech Convention Center, the all-new congress hall built on EPFL campus.
This futuristic edifice aim at being a living laboratory of congress centers. Indeed, the SwissTech Convention Center makes use of the latest high-end technologies.
The main theater can be divided to 2 or 3 separated rooms, and can be configured to fit with virtually any situation thanks to mechanized seat rows.
Combined with other clever uses of technology such as smart display signs, there is no doubt the SwissTech Convention Center rises the bar for congress platforms.
The SwissTech Convention Center is also of great value to us, and attending the inauguration filled us with pride.
The story between Solaronix and the SwissTech Convention Center began more than 2 years ago, when the architects at Richter Dahl Rocha and artist Catherine Bolle contacted us with the ambitious goal to cover the west façade of the building with colored and transparent photovoltaic panels.
This naturally appeared an excellent match for the solar cell technology we have been developing since the inception of the company, but yet a challenge for a technology that hasn't been put in use at a large scale like such before.
After a long but necessary phase of study, we finally entered production in 2013 and delivery timely all of the 355 panels on the construction site in October.
This inauguration marks a milestone for Solaronix, but also for the entire technology as it constitutes the world's first multicolored Dye Solar Cell façade.
The Dye Solar Cell façade of the SwissTech Convention Center is a real-scale demonstrator of our photovoltaic technology, particularly for building integration.
We are now really eager to realize other exclusive installations to stimulate the adoption of our solar cells.
Architects, technology pioneers and investors, fee free to contact us, inquiries are welcome.
The Solaronix Team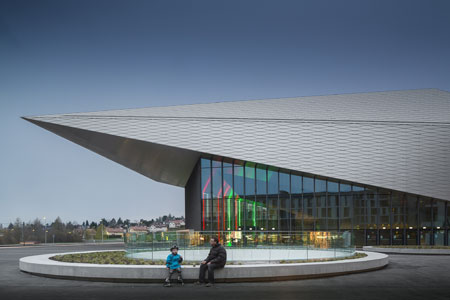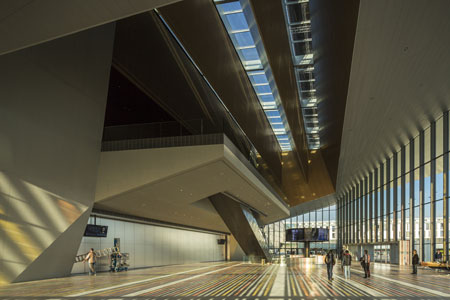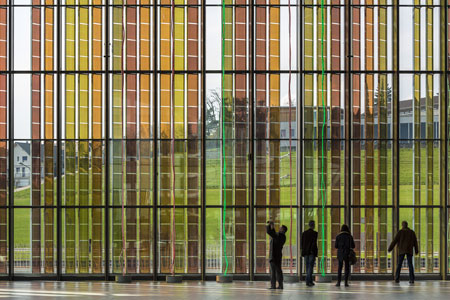 SwissTech Convention Center website:
www.tstcc.ch
Flickr photo album:
www.flickr.com/photos/122002529@N03/sets/72157643250957845/
YouTube video (see 1'37″ – 2'02″):
www.youtube.com/watch?v=9Pznj-KM1J8
EPFL press kit:

actu.epfl.ch/newsarchive/the-swisstech-convention-center-a-lab-for-conferen/ [english]

actu.epfl.ch/newsarchive/le-swisstech-convention-center-laboratoire-pour-le/ [french]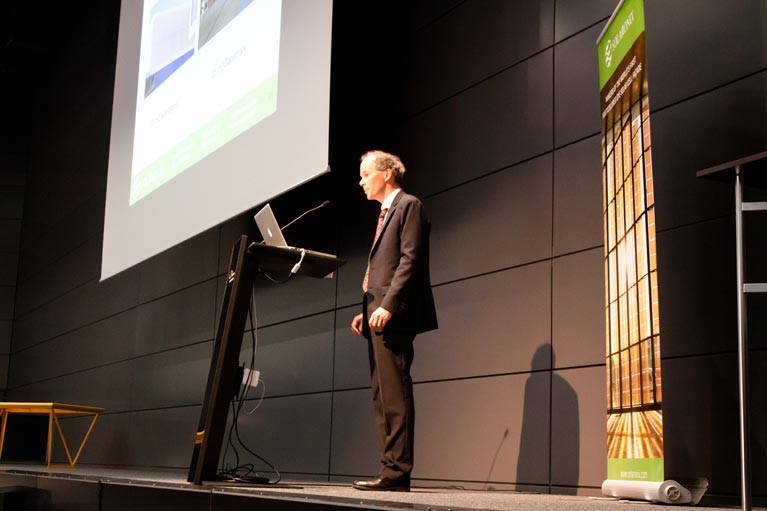 Hear From Us
Get updated a few times per year with important news and product releases.
Thank you!
We sent a confirmation to .
Please check your mailbox and follow the validation link given in this message.
Please check your email address.
No worries, we won't share your address anywhere else, and you can easily opt out whenever you like.
Press
Visit our press corner to get all of our company information.